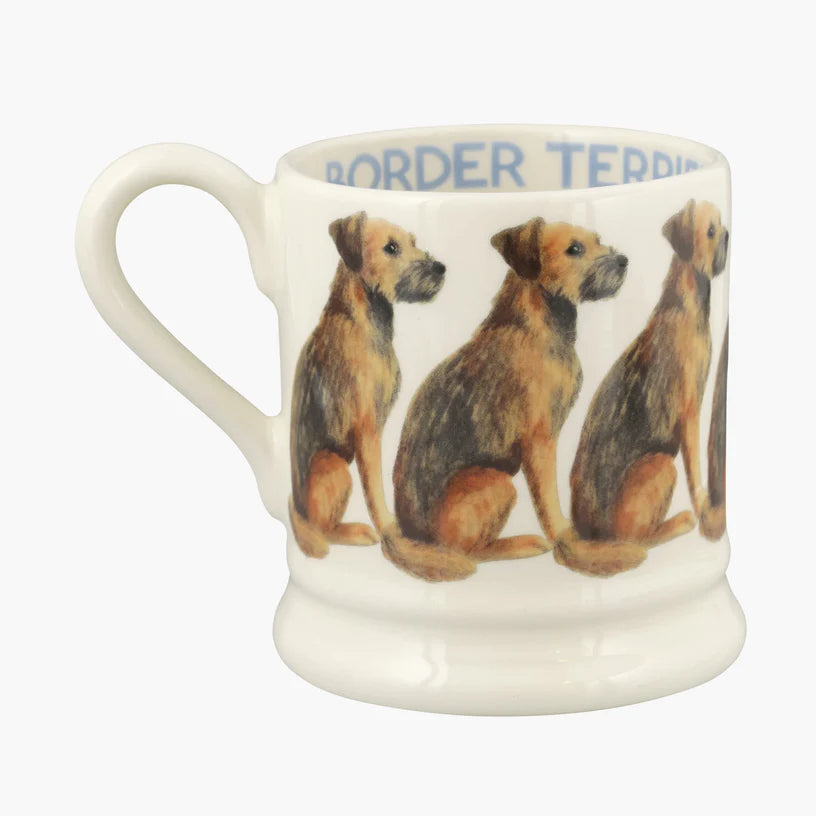 Border Terrier 1/2 Pint Mug
Put up your feet post dog-walking with a tea or coffee in your Dogs Border Terrier 1/2 Pint Mug.
Height: 9cm
Diameter: 8cm
Capacity: 300ml
Dishwasher safe. Lower temperature wash and liquid detergent recommended to maintain appearance. Not recommended for use in the microwave. Earthenware pottery can sometimes get hot in the microwave so we recommend you don't put Emma Bridgewater pottery in the microwave. Not oven safe. Our pottery is not oven safe unless marked as cookware.