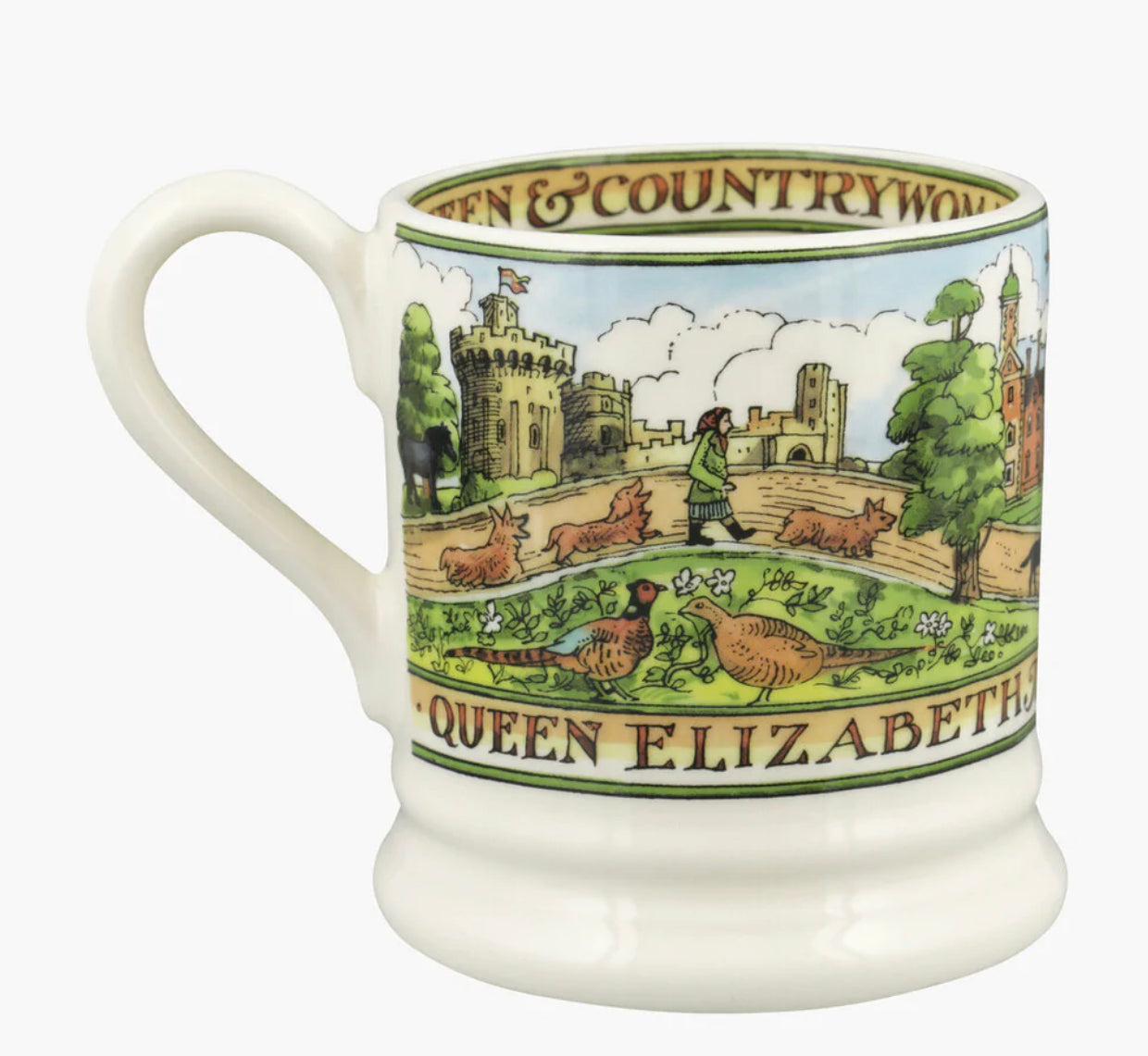 Queen & Countrywoman Elizabeth II 1/2 Pint Mug
Commemorate the late Queen Elizabeth II, the longest serving Head of State, with this Queen & Countrywoman 1/2 Pint Mug.
Queen Elizabeth II's 70 year reign made her a star on the World stage but we were also familiar with the image of Her Majesty out in all weathers in tweeds and gumboots, walking her corgis or her labradors, for at heart she was a countrywoman.
For 200 years the Staffordshire Potters have made beautiful wares to commemorate Royal events: from the kilns of Minton and Wedgwood and hundreds of smaller works, the mugs poured out to adorn mantelpieces all over the world. Emma Bridgewater are very proud to be a part of that tradition and to pay homage to the extraordinary life and reign of Queen Elizabeth.
All our pottery is handcrafted and hand decorated in our factory in Stoke on Trent, England.
Product Wording
 Queen Elizabeth The Second 1926-2022 (OUTSIDE), Queen & Countrywoman – Elizabeth The Second (INSIDE)