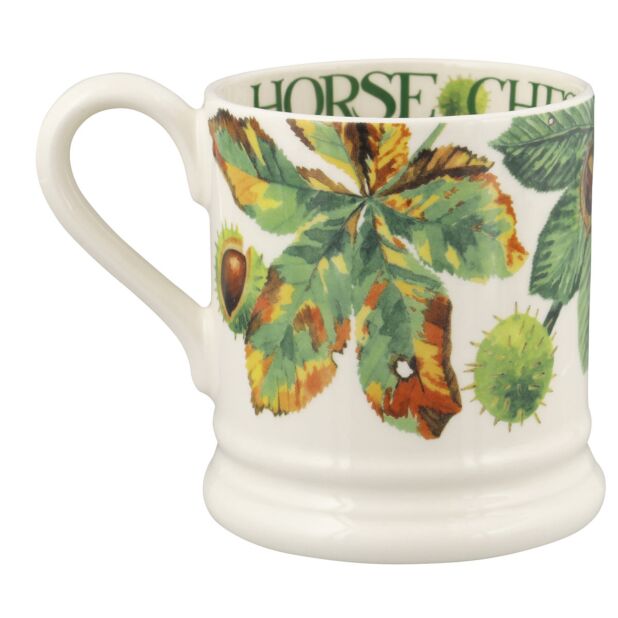 Trees & Leaves Horse Chestnut & Conker 1/2 Pint Mug
Enjoy a warming beverage in the morning, afternoon or evening in this Trees & Leaves tankard-style mug from Emma Bridgewater. The mug holds 300ml of liquid, great for an ample size beverage.
The half pint mug features a stunning, illustrated design of branches of an iconic British tree, the Horse Chestnut with its conkers. The image depicts branches of leaves adorned with multiple spikey conkers in shades of green and warm browns. The natural design is set against the cream ceramic earthenware allowing the design to look truly striking. Inside the rim of this mug the design continues with the word 'Horse Chestnut - Conkers' written in a stylish capital font, along with a single conker.
This beautiful ceramic mug is perfect to give as a gift for a friend or loved one, and is ideal for a birthday, special occasion or as a way to say thank you.