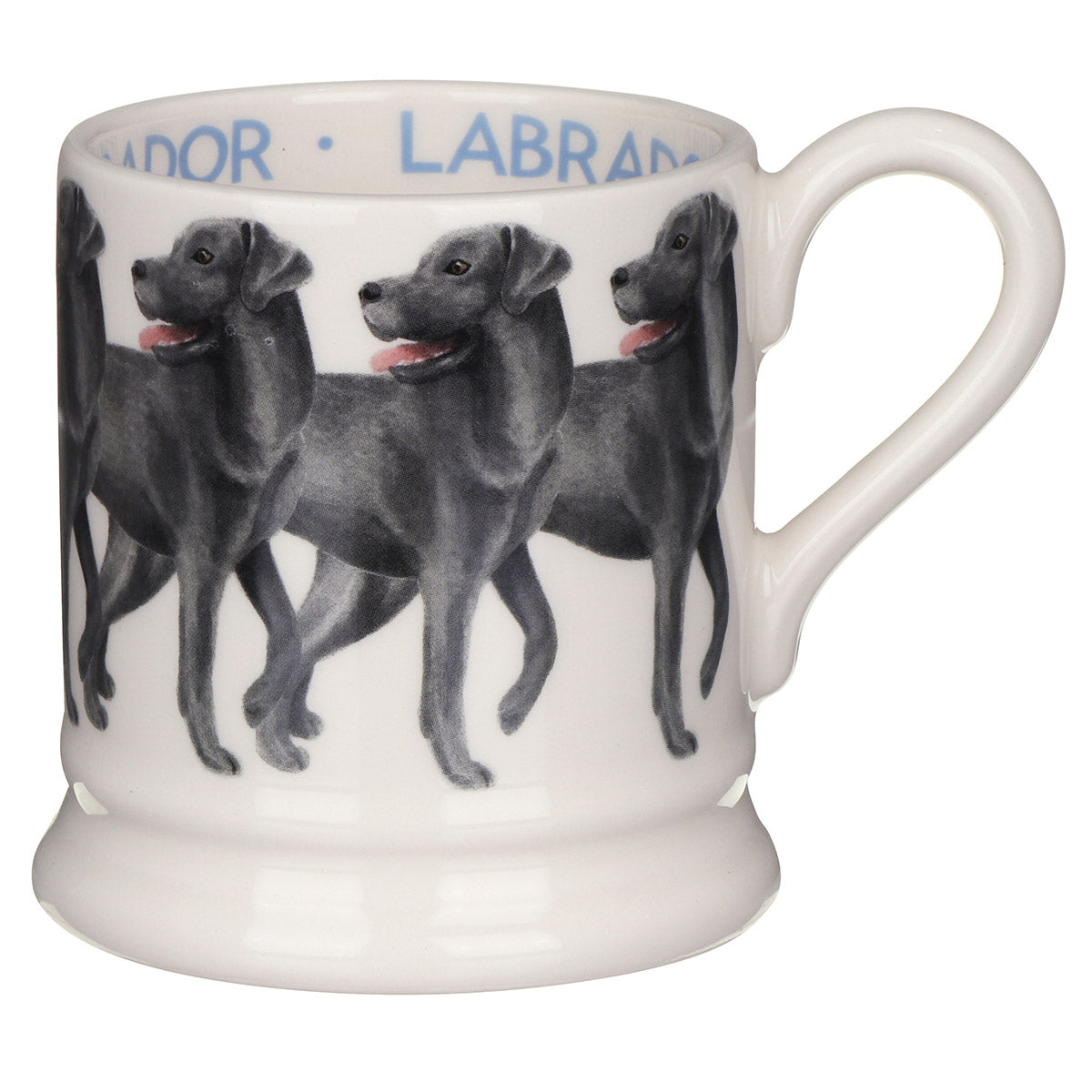 Black Labrador Half Pint Mug
This classic Emma Bridgewater 1/2 pint mug features a repeated design of a Black Labrador, standing looking back over its shoulder with one paw raised, poised as if ready to chase a ball. The word 'LABRADOR' is repeated around the inside rim. A lovely gift for dog lovers and admirers of Emma Bridgewater's original and highly crafted pottery.
The perfect mug for morning cup of coffee or  tea, holding 300ml of your favourite beverage which, paired with its stunning design, makes it a lovely Christmas or birthday gift for your loved one.
Emma Bridgewater's English earthenware is made by hand in her factory in Stoke-on-Trent, Staffordshire in England.
Not suitable for Microwave use. Not Oven safe.
Dishwasher safe, however it is recommended to wash in lower temperature with liquid detergent to maintain appearance.