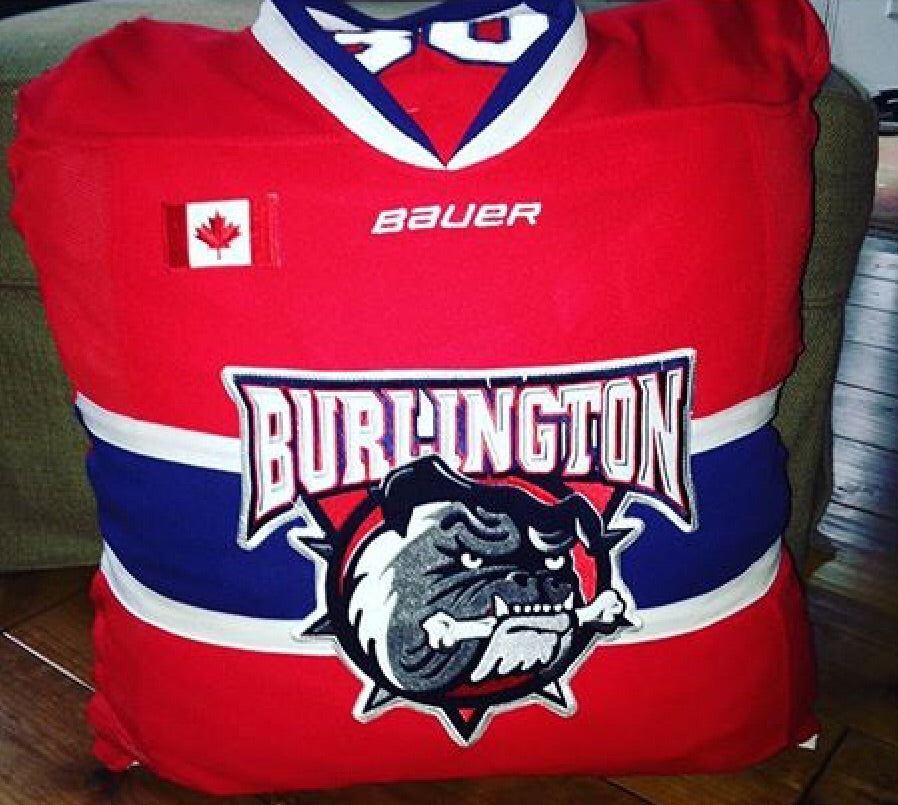 Custom Made Jersey Pillow
Generally filled with a 22 x 22 polyester pillow form. Feather and microfibre available as well at a different price.   Larger jerseys may need larger pillows, and may go up in price slightly. We have also made these pillow out of gymnastic leotards, football jerseys, soccer shirts etc. Please email the store for further information.
Price includes pillow and labour, you provide the jersey!