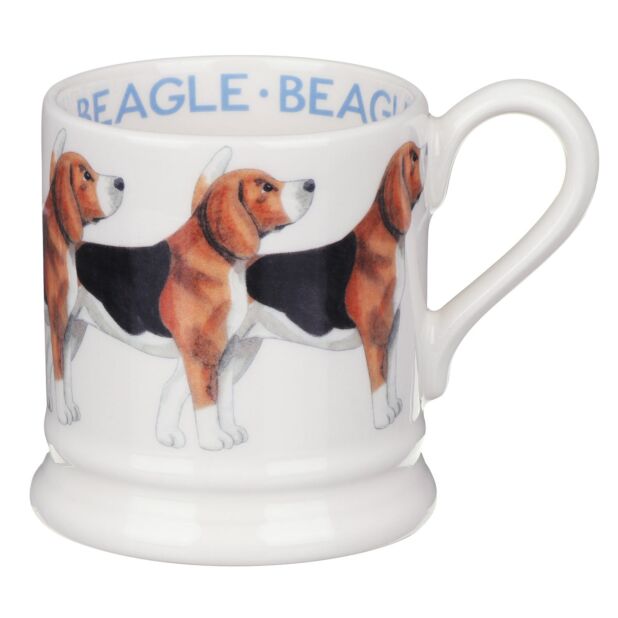 Dogs Beagle 1/2 Pint Mug
Enjoy a hot beverage, after your brisk walk with the dog, in this fabulous ceramic dog mug from Emma Bridgewater. This tankard style mug holds 0.3 litres of liquid, perfect for your morning coffee or afternoon tea.
Illustrated by Matthew Rice with great precision, this adorable dog is depicted standing waiting for command. The Beagle features a black back, auburn shoulder, rear and face with white snout, legs, tummy, and tip of its tail. The beagle dog illustration overlaps repeatedly around the edge of the mug set upon a crisp cream background. The design continues on the inside of the rim with the words 'BEAGLE' which repeats in blue uppercase lettering.
This ceramic dog mug is a great gift for anyone with a love for canines; a wonderful present for a birthday, as a way to say 'thank you', or for a special occasion.
Emma Bridgewater's English earthenware is made by hand in her factory in Stoke-on-Trent, Staffordshire in England.
Not suitable for Microwave use. Not Oven safe.
Dishwasher safe, however it is recommended to wash in lower temperature with liquid detergent to maintain appearance.