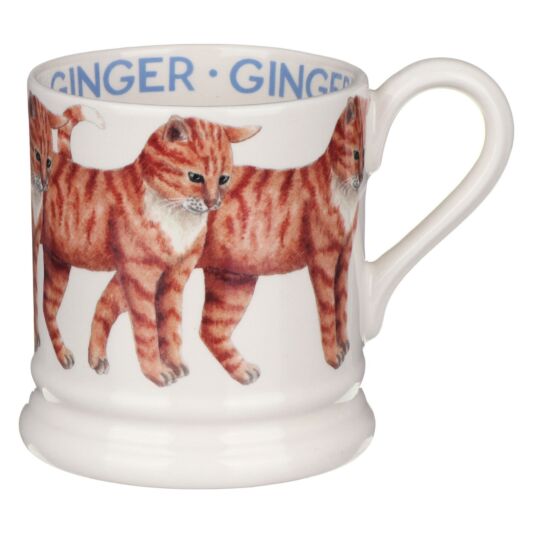 Emma Bridgewater Cats Ginger Cat Half Pint Mug
This is the purr-fect mug, from Emma Bridgewater! This gorgeous mug is great to curl up with and enjoy your morning brew or afternoon coffee. The cat half pint mug holds 0.3 litre of liquid, ample for your break-time beverage.
Illustrated by Matthew Rice with great precision, the cat is displayed standing poised looking down as if about pounce onto something! The ginger tabby cat features a white bib and pale paws and overlaps around the edge of this ceramic mug. The design is set upon a crisp cream background making this orange cat look stunning. On the inside rim is the title 'Ginger' which repeats in blue uppercase lettering.
This ceramic cat mug is sure to become a firm favourite for any cat lover! This tankard style mug from Emma Bridgewater is a wonderful gift for any friend or relative, perfect for a birthday, a special occasion or as a way to say thank you.