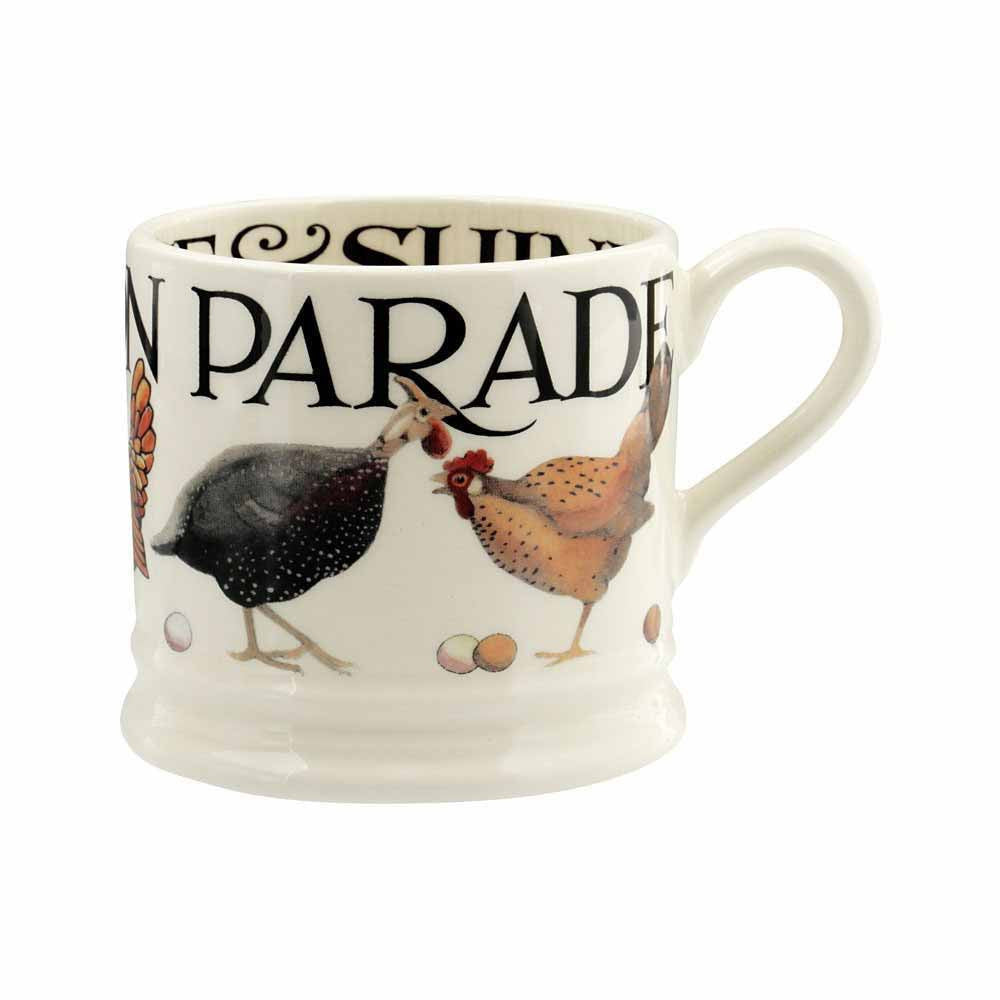 Rise & Shine Parade Small Mug
This Rise & Shine Half baby mug is part of the Hen & Toast collection by Emma Bridgewater and Matthew Rice. It is produced in the classic 'tankard-style' shape inspired by the mugs made in the 19th century Staffordshire potteries.
Oozing with country charm, the mug is decorated with gorgeous illustrations of farmyard hens, perched in rows and clucking to the dawn chorus. The mug is decorated around the outer rim with the words 'POULTRY ON PARADE', and on the interior rim with the words 'RISE & SHINE', written in the classic Black Toast font.
It is a cute, scaled down version of the classic half pint mug by Emma Bridgewater and can be used as an ample sized espresso cup or as a child's best piece of crockery, holding 0.2 litres of liquid making it perfect for an after dinner coffee, babycino, or hot chocolate!