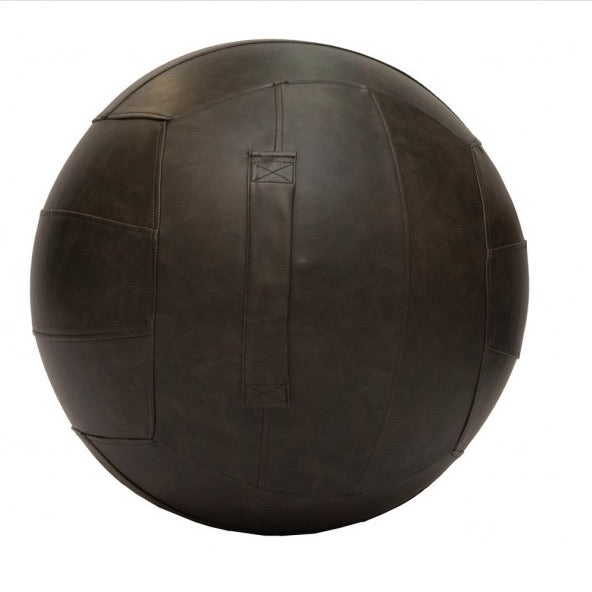 Zala - Ergonomic Sitting Ball
Discover this all new, Canadian Made, inflatable ergonomic ball reinventing home and office sitting!

The ergonomic ball can be used in a modern office to improve posture, or you can use it as an exercise ball to train your favourite body parts or use it as a yoga ball for those meditation sessions.

The cover can be remove from inner cover to easily store away if space is limited. A hand pump is included with the purchase of an ergonomic ball. The cover is made out of a synthetic leather material that is durable yet easy to clean. You can easily carry the ball around thanks to its handle.
Multipurpose Ergonomic Ball
Material: Synthetic Leather
Size: 26″ (D)
Pump Included
Different colors to choose from
part of our Bean Bag Furniture collection
Stock available in limited colours, available in several colours to order.